Turn Real Estate Into Brand Experiences
When it comes to driving media exposure for hospitality and real estate businesses, working with your agency or in-house PR team to implement traditional public relations strategies alone just doesn't cut it anymore. It's hard to pinpoint if it's a competitive real estate market or technology driving rapid development in cities but whatever lens you view it through, it's clear that we are living in an age where activations are key. In 2019, brand experiences have become a central point of living, shopping and visiting a neighborhood. Gone are the days of simply checking into a building or taking a trip to a store.
In May, the New York Times reported that the latest marketing play for high-end properties is hosting a chef-curated dinner or a designer shopping event in an unsold condo.
Real estate developers are following hotelier's suits and recognizing the potential for driving interest in buildings and spaces through unique programming and brand collaborations throughout the year. Moreover, if a building, district or property isn't new and there are no revamped guestrooms, stores or amenity spaces to speak of, events and strategic partnerships can keep your business top of mind.
So, with a wide array of events scattered across our cities as we leap into a program-full Summer, as a hospitality or real estate executive, the questions you should be asking yourself are:
How do we steer our business to cut through the noise and deliver truly compelling programming?
How do we amplify our brand's recognition through activations?
What are the best ways to activate spaces to drive new footfall and traffic to the site or building?
How can we make each project create its own unique PR and industry footprint?
Below are five steps to keep in mind when working with your marketing and brand teams to engage new audiences through events and strategic brand alliances:
1. Authenticity Is King
Whether it's aligning with an artist for a public mural project, bringing a farmer's market to a public space over the summer, a temporary beer garden or a satellite store opening for three-months only, think through your business goals or brand ethos and the message you want to convey. What are the company's core values? Is it sustainability? Culinary? Style? Something broader? Map these out together before you move forward with any relevant introductions and planning. Our client Silverstein has the ongoing goal of driving more traffic to the World Trade Campus and Lower Manhattan and recently enlisted Williamsburg and Prospect Park favorite Smorgasburg to create a summer food market for visitors downtown and the local workforce. Through marrying an authentic food concept with a downtown campus, BerlinRosen was able to generate significant press traction.
2. Know Your Audience
Work closely with marketing and brand teams to identify the audience you're trying to tap into. Are the targets millennial shoppers? Art advocates? The emerging creative classes in Brooklyn? It's also key to question the purpose of this exercise. Are you trying to drive new guests to a hotel or downtown neighborhood over a certain timeframe or engage the local community surrounding a new residential building? Get in the head of your ideal attendees and map out a list of potential interest areas that these engagements could take, be it music, art or beer. Brookfield Place noticed a trend in craft beer sweeping the country and collaborated with the top brewers in the state to bring to life"Best Brews," an interactive beer contest to attract new audiences. Leading into Summer, Boston Seaport recognized a demand for fitness and as such,implemented an outdoor workout series "Seaport Sweat." Knowledge and understanding of your consumer is key.
3. Research, Research, Research
Once you know where you want to land in terms of activation and content, it's time to research. Hit the internet and find strategic alliances. Community organizations are almost always a good place to start. Reach out to contacts and allies that may work in events for their point of view.
Adopt resources in event production and across multiple sectors and continue to reach out and forge these relationships so you can turn to them time and time again. RXR recently wanted to create some noise around both the Starrett Lehigh Building and their own dedicated social impact month.A partnership with street artist WhIsBe on a Back To School Shopping exhibit generated dialogue on gun laws. Think outside the box and be creative.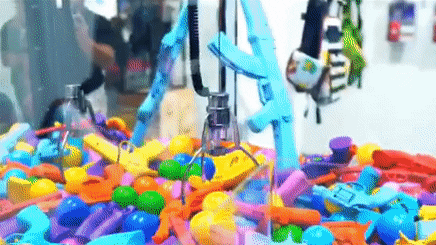 4. Timing Is Everything
There are better times to launch a Winter Igloo than in the sweltering heat over the 4th of July. And while selling ice to Eskimos may be the obvious example, consulting a holiday calendar will help you to plan at relevant times. There are rules of thumb here, like that the last weekend of Memorial Day marks the entry into Summer and that holiday programs (tree lighting or hot chocolate, anyone?) are always widely covered by media but generally highly competitive. As a rule, if you can acquaint yourself with both annual times of note and your company's marketing calendar and business priorities, it will help streamline your goals. An example of this is when Silverstein Properties launched "Live 4 Love," an installation celebrating Pride Month at the Oculus, in the World Trade Campus with Australian artists Maurice Goldberg and Matthew Aberline.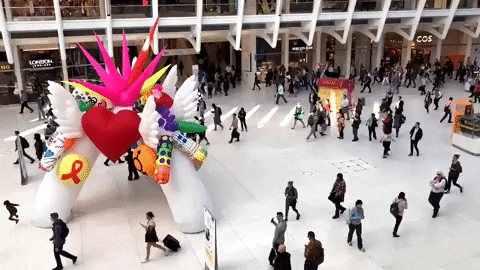 5. Blur The Line Between Events, PR and Content
In the planning process, remember that brand activations are not just about driving column inches. They are about starting a conversation. Where possible, synch up your events partner with the digital media and PR teams. Align on the business goals for maximum traction across multiple platforms. Create synergistic 360-degree experiences that will stay with your consumer long after they've gone.
New York has always been renowned for best-in-class experiences. From department store windows to unexpected public brilliant art to the global spectacular that is the lighting of the Rockefeller Christmas Tree, it is up to us to keep them.