The 2019 Tech Conference Guide
In today's media landscape, tech industry conferences abound. Every tech publication, industry group and even individual companies are looking to get in the mix by holding high-profile events in all corners of the globe to highlight the industry's newly emerging, mid-sized and established tech companies.
But with so many events available to the masses and increasing competition among companies to participate, the two questions you should be asking yourself are: How do I get my client there? When I get there, how can I maximize their time?
The Battle of the Speakers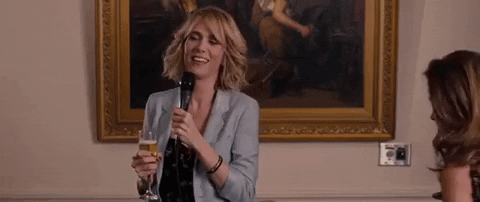 Securing speaking engagements at leading industry events is no easy feat. You're not only working to beat out your direct competitors for those highly coveted speaking roles, but also the renowned, household name tech companies of the world too. So how can you break through the clutter?
First, make sure to target events that are right for your client. Don't waste your time on a fintech event when your client just launched a car-sharing app. With so many events cropping up each year, it's critical to understand the value an event will offer your client and whether it's worth the investment of their time. Key questions to consider are:
Who else is speaking or has spoken at this event? Can I imagine my client speaking alongside this person?
What is the size, makeup and value of attendees? Are they relevant to my client?
What kind of media attendance and coverage is generated?
What deadlines should I be aware of?
Now that you've got your list of priority events, the work really gets started. It's time to get your speaker submissions ready!
Take the time to build out a detailed proposal outlining why your client would be the perfect fit. Identify aspects and propose topics that are unique to your client and would offer an unexpected take on the industry and where it's going. As I've learned, this is particularly important for new tech companies and startups that are still working to build their street cred and who may be overlooked at first glance.
In addition to going through the formal speaker submission process, think about your network and who can help get your client through the door. Think: journalists if it's a media hosted event, an employee if it's an industry association hosted event, an organizer who you've connected with for a previous event or maybe even that new connection you just made on LinkedIn. As they say, PR is all about relationships.
And finally, timing is everything. While there may be some leeway for extending speaker submission deadlines, I wouldn't take your chances. Timing is a critical component and you wouldn't want to have to tell your client you missed out on a great speaking opportunity because you looked at the webpage a day too late. Instead, make sure to submit or make contact with an organizer well in advance to give you and your company a fair chance.
Media Mania
You've finally made it — congrats! You are through the door, ready to take on the geeky, gadgetry, awe-inspiring world of tech conferences. But a speaking slot is only the tip of the iceberg — there is much more you can do in order to make the most of your client's time (and make you look good, as a result).
Newsmaking
If the event and a company announcement coincide, well, you're in luck. Take this opportunity to leverage the event to maximize reach and impact of this can't miss announcement.
You can do this in a variety of ways, such as using your client's session to officially publicize their announcement, coordinating an exclusive in advance that is timed around said session or setting up a press conference to dive into the details of this exciting news with key media.
If you have a physical product, bring it. With all of the industry experts, influencers and media you are trying to reach conveniently confined to a single convention center, now is the perfect time to show them that new AI, blockchain, [*insert latest buzzword*] powered flying car — or whatever else you've been working on. If you can, do all of the above!
No news? No problem.
Just because you don't have a big product or company announcement to make doesn't mean you can't make a splash. Again, your key audiences are under one roof for multiple days on end looking to get the scoop on what's new and big in tech. There's no shortage of things to do, products to see and people to meet. So let's get started.
Set up coffee meetings.
Leverage your connections and knowledge of the media landscape to connect with reporters who are likely to attend and set up casual, introductory meetings for your client. If you're able to obtain the official press attendee list for the organizers, even better. And don't forget about the local market you're in. Whether you're in Los Angeles, New York, Washington D.C., Miami or wherever, there are reporters local to the area who are interested in hearing what your client is up to.
Host an intimate, unofficial event.
Curate a special, invite-only event — like a happy hour or dinner — for your client to connect with their target audiences in a more casual and fun setting. This may be people like investors, executives, influencers, emerging tech talent, academics or any mix of the above — the more the merrier! An off-site event allows your client to mix and mingle with a diverse set of stakeholders all the while creating potential new business opportunities, developing long-lasting relationships or identifying avenues for collaboration.
Post-Conference Checklist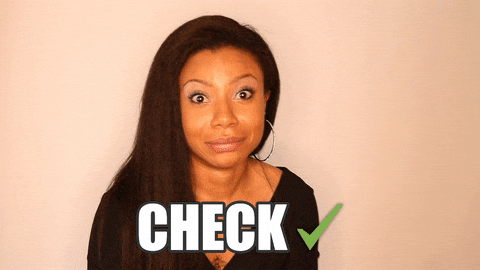 Exhale. The conference doors have closed and you're now free to go about your normal daily life. Well, almost. Even though you're no longer at the physical event space, you can still help your client to make some final waves.
One simple way to do this is to devote some time to social. If you have any visuals, like images or video, take to your client's channel of choice (Twitter, LinkedIn, Facebook or all) to share highlights of the event and extend the lifespan of your client's session. If there are any particularly interesting posts from your client's peers, go ahead and give those a re-Tweet or comment — don't be shy. You should also make sure to follow up on any meetings or interviews you secured while at the conference. Those meetings are just the beginning of what you hope will be a beneficial relationship for you and your client, so let's keep those conversations going!
A last, but important step that I always like to take is to evaluate the entire event process I just went through. Although you may want to shift your focus to something else, this step allows you to become an even better counselor and confidant to your client. If you're able to identify what worked well and what didn't, analyze the impact the event had on your client and understand your client's take on the event overall, together, you will be even more successful the next time.